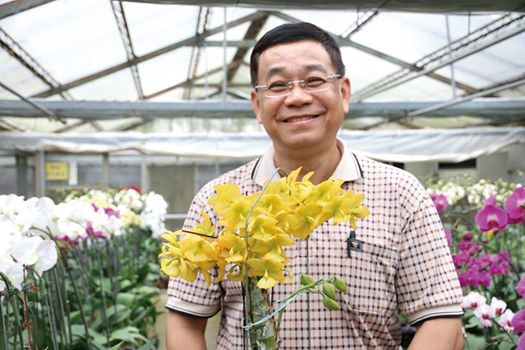 ORCHIS


Since 1974.Sustainable Development



Orchis Floriculturing Inc. has 40 years experience of exporting business. Its purpose is to develop and produce new orchid varieties. We specialize in Cattleya, Phalaenopsis, Oncidium, Cymbidium, and other varieties. Besides, we have flasks, seedlings, medium plants, and flowering plants to sell. And Orchid-gift set are also our products.
ORCHIDS
Implement Cooperation
The main recourses of orchid products come from Orchids Industry Alliance. It consists of 200 united nurseries, and divides into 6 divisions. They are procurement division, quality management division, marketing division, exportation division, importation division, and cultivation management division. These 6 divisions work functionally to advocate the orchid's technologies. Orchis Floriculturing Inc., as a leading role in Orchids Industry Alliance, provides the completely solution for domestic and overseas clients. In addition, we provide exchange and transfer of planting skills when exporting.
We also strive to promote the creation of orchid articles, the production of flowers, three-dimensional drying orchid development, and more with the cooperation to promote the study of orchid life aesthetics.
SPECIES
Heartfelt Profession
With over 40 years experience, we sell over 3500 varieties of orchids. Show a more diversified rare orchid species, continuous innovation in the cultivation, more to protect species, breeding-oriented, let the past chain link the future of orchids industry.
We heartily welcome you, whether domestic or overseas clients, to visit Orchis Floriculturing Inc. and make arrangements with cooperation business with us.
we are rewarded with more than 300 international rewards:
1999 16th The World Orchid Conference (WOC)
Pot. Haw Yuan Gold 'O-2'– Grand Champion

2011 20th The World Orchid Conference (WOC)
Cycd. Taiwan Gold 'ORCHIS' – Grand Champion
相關連結 LINK